Welcome
Competitive Professional Accounting specialises in providing its clients with personalised service, which is competitively priced and professionally delivered.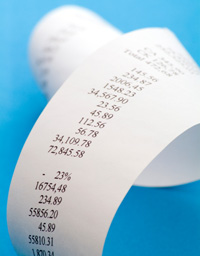 Services range from your personal tax and accounting needs, to corporate planning, advice (reactive and pro-active) and business consultations.
Professional expertise and services include, but are not limited to, the following:
Tax Returns (Individuals & Business)
Financial Statements
Business Activity Statements
Cash Flow Projections
Negative Gearing Advice
Capital Gains Tax Advice
Business Advice, Analysis & Planning
Our ethos is to provide personalised client service and advice, tailored to your individual circumstances and budget.
We can also work cohesively with your other advisors, such as your financial planner, solicitor and finance or insurance broker, to provide you, your business partner(s), spouse and family with the best possible, fully-integrated results!
Competitive Professional Accounting has all of the necessary professional memberships and registrations, to provide clients with an extended network of support and resources, ensuring you receive the most up-to-date advice for your financial needs. These include: